PORTAL 2022 RETREAT
A Mystic Exploration of the Hypnagogic State 



September 25 - October 2, 2022 The Portal Experience
SATS* Hypnagogia Retreat, Menla Resort, Phoenicia, NY [6 Days]
'Mad Mystic of Manhattan' Tour, New York City, NY [1 Day]
*SATS = State Akin To Sleep (the hypnagogic state) 
What is Hypnagogia/SATS/OBE?
Accessed in the uniquely lucid state of consciousness known as "Mind Awake -- Body Asleep" -- the hypnagogic state (SATS = State Akin To Sleep) is a gateway to experiencing consciousness phenomena, including:
* Lucid Visions (Remote Viewing, Time Travel)
* Imaginal Pictures (Direct Access and Modification of the Subconscious Mind)
* Astral Travel (Conscious Exploration of Multidimensional Space)
* Out-of-Body-Experiences (OBE) (Traveling the Earth-plane in the "Real-Time-Zone")
Part 1 (6 days)
This 6-day Portal SATS Training Experience is being held in the pristine mountain forests of the Menla Retreat Center, in the Catskill Mountains near Phoenicia, NY.


Headmaster Josiah Brandt will be guiding students through a series of activations to create a safe, grounded container for intensive exploration of the hypnagogic state -- the "portal to the multiverse" or "window between worlds" referred to by venerated mystic Neville Goddard as "SATS" (State Akin To Sleep). 
PART 1
Portal 2022 Retreat, Menla Resort and Destination Spa, New York, USA
*Retreat Tuition includes audio recordings of discussion sessions 
Sunday, September 25th
Arrive at Menla (dinner included)
7:00pm: "Opening The Portal" Ceremony
Join us for an initiation ceremony as we open the portal for this week-long experience, welcome the support and assistance of those who have entered these spaces before us, and step beyond the boundaries of ordinary time and space.
Monday, September 26th



Session 1: Intro to the Hypnagogic State
What is this narrow space between waking reality and the dream world, that is a door to the omniverse? In this opening session, we will examine the characteristics of the hypnagogic state, and explore how this state has been used for millennia to:
Explore Multidimensional Consciousness via Astral Projection

Travel the Earthplane via OBE (Out-of-Body Experiences)

Create and Plant Imaginal Pictures in the Subconscious Mind (Neville Goddard)

Access the Universal Web and Frequency of Genius (Nikola Tesla)

Tap into states of Advanced Creativity (Salvador Dali)



Session 2: Manifesting Hypnagogic Experiences
Through a series of guided activations, we will tap into our higher awareness and align with our innate abilities to materialize desired experiences, including travel through multidimensional states of consciousness.
Session 3: Evening Portal Practice
Integrating the key elements of Sessions 1 and 2, we will explore the hypnagogic state through a guided practice session. The amplified energy of this unique setting and environment accelerates the development of our Superconscious Powers.
Tuesday, September 27th
Session 4: Hidden Secrets of Ancient Civilizations
Is it possible that the hypnagogic state was venerated as the key to human consciousness from the earliest foundations of advanced ancient civilizations? In this session, we will dive deep into the history of ancient cultures, and examine the secrets embedded in their art that seem to reveal the hidden technology of the human body. The findings of this study are stunning and the implications are virtually limitless.
Session 5: Exploring the Horizons of Human Potential
What can humans accomplish when we tap directly into the Source of Omniversal Intelligence? In this compelling group discussion session, we will blow past the boundaries of ordinary thinking and explore the horizons of limitless human possibilities. The frequency of this talk is transmission of multi-dimensional consciousness unlike any other. Attendees will leave this experience with an expanded awareness of the unseen dimensions and the real-life applications of advanced states of human consciousness.
Session 6: Evening Portal Practice +Sound Technology
Integrating all elements learned so far, we will explore the hypnagogic state through a guided practice session. We will incorporate +Sound technology to aid in the lucid navigation of the Superconscious state.
Wednesday, September 28th
Session 7: Morning Portal Practice
Integrating all elements learned so far, we will explore the hypnagogic state through a guided practice session.
**Special Event: Private Excursion to Sacred Site in the Catskill Mountains, NY
We will journey via chartered tour bus to a sacred site in the Catskill Mountains (about 1.5 hours via bus). More details to be announced soon.
**Special Event: Fire Ceremony
As a group we will conduct a fire ceremony to transmute our energy, bless the land and retreat experiences, and catalyze our future potential.
Thursday, September 29th
Session 8: Integrating Multidimensional Consciousness in Everyday Life
Operating in advanced states of consciousness can seem easier in the safe and grounded container of a retreat, but what about the routine of normal, everyday life? In this session, we will explore how to take the lessons learned from this advanced training back with us to "regular" reality – ensuring these extraordinary abilities stay tuned up and easily accessible for as long as we live in human bodies.
Session 9: Freedom Beyond Fear
The sacred gift of portal experiences is the opportunity to rise beyond the fear of death, lack, loss, and limitation. In this session, we will learn techniques to calm any feelings of anxiety, so that we may safely and bravely step beyond the boundaries of illusion.
Session 10: Advanced State Practice Session (+Sound and +Light Technology)
Incorporating all we have learned so far, we will explore the realm of Superconsciousness through hypnagogia using a combination of advanced +Sound and +Light-based technologies.
Friday, September 30th
9am "Closing the Portal" Ceremony
Guest Room Checkout
PART 2
Mad Mystic of Manhattan Tour, Manhattan SoHo District, NYC
Friday, September 30th




Bus Transfer to NOMO SOHO Hotel (NYC)
NOMO SOHO Hotel (NYC) Check In


Saturday, October 1st
9:30am - Tour Begins (Tour Bus)
Where Neville first arrived in NYC from Barbados


New Thought in New York

Check out Neville's digs
12:00pm - 1:30pm Picnic Lunch in Central Park (included)
Where Neville's teacher Abdullah lived and played

Enjoy a drink together "quibble free"
1:30pm - 3:00pm Tour Bus
The Mystics at the Opera




Neville's Dancing Career
3:30pm Arrival NOMO SOHO Hotel (Tour Complete)
3:30pm - 9:00pm Free Time, Explore & Integrate
9:00pm - Stay Overnight @ NOMO SOHO Hotel
Departure day: Sunday October 2nd
PART 2:
This 1-day (2 nights)

Mystic-Themed Tour of Manhattan

celebrates the life and times of famed 20th century mystic and SATS Teacher Neville Goddard. 

This extraordinary event is a stunning sightseeing tour of modern-day New York City, the "City of Dreams", blended with the rich tapestry of history and mystic teachings of Neville Goddard.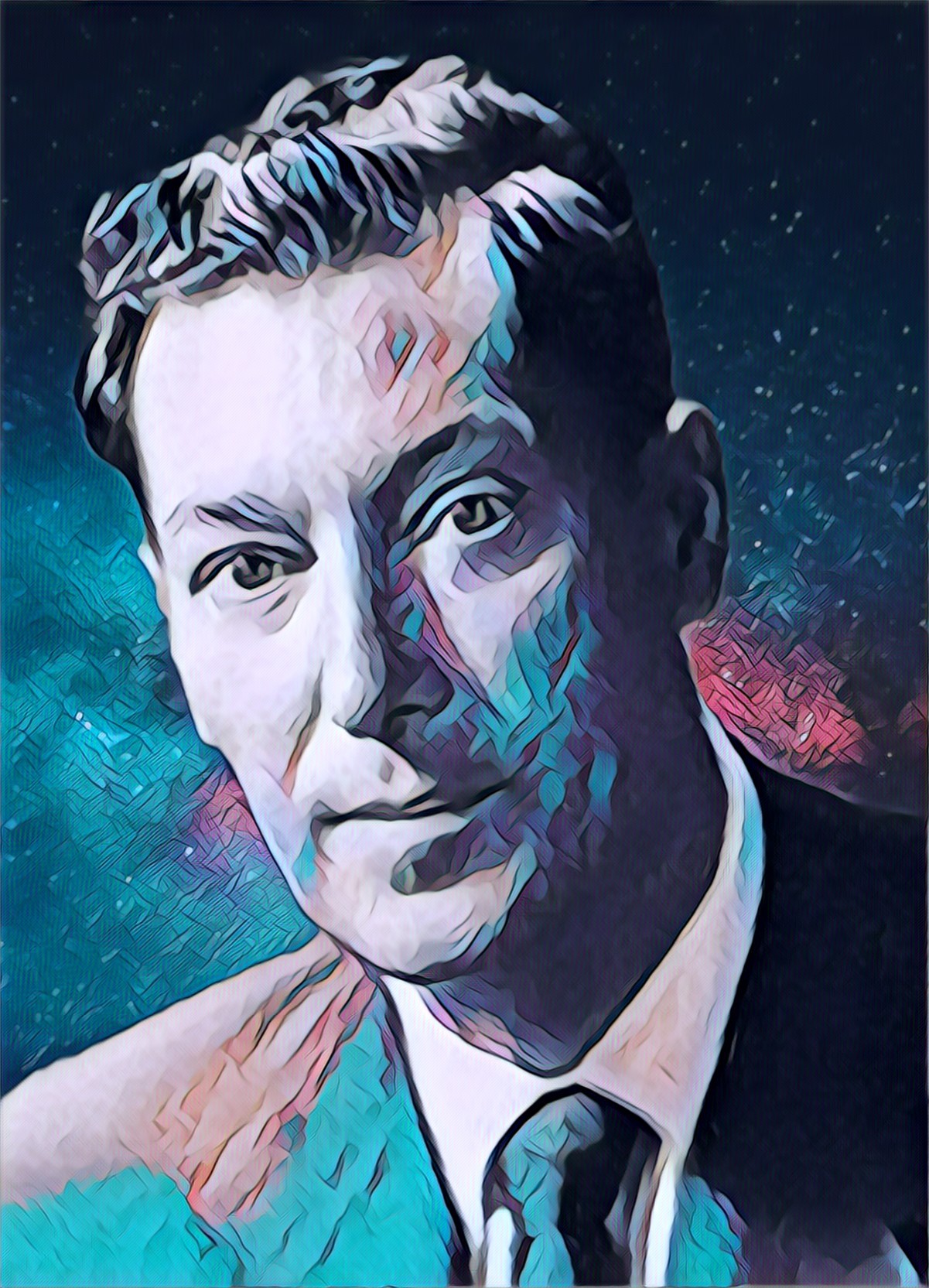 Neville Goddard (1905-1972) was a mystic, author, and lecturer in the New Thought tradition. Born in Barbados in 1905, he emigrated to NYC in 1921. He began his career as a New Thought teacher in 1935. He quickly rose to fame in the lecture circuit and earned the title of the "Mad Mystic of Manhattan." 
As a radical teacher of Imagination, Neville taught SATS (State Akin To Sleep) as a method for tapping deep into the subconscious mind for manifesting desired life experiences. 
Listen to School of Imagination Headmaster Josiah Brandt describe his vision for 
the expansive multidimensional potential of this retreat. Click Play --->
Experience Menla
Menla is a 330-acre private nature reserve. Sitting at the head of a breathtaking glacial valley, it's one of the most beautiful parts of the Catskills. Stay in a range of deluxe accommodations or shared cabins set in fragrant woods and gardens with murmuring streams and trails nearby.
Our Portal Venue
Menla Retreat and Destination Spa


Catskills Mountains, New York, USA

Menla is a hidden oasis set in a secluded valley beside an enchanting stream in the heart of the Catskill mountains. Featuring spiritual and wellness retreats as well as exclusive getaways, our world-class Dewa Spa offers one-of-a-kind experiences. A truly unique venue and a project of Tibet House US -- the Dalai Lama's cultural center in North America -- Menla is a modern resort and destination spa surrounded by thousands of acres of unspoiled wilderness. Inspired by the ancient Buddhist kingdom of Tibet, we strive to keep alive knowledge handed down for centuries.
Ahimsa Yoga Studio
Our Journey into the depths of Hypnagogic Consciousness will be held in Menla's Ahimsa Yoga Studio, a spacious group room with large windows offering breathtaking views of the garden and forests, and natural lighting from the morning and evening sun. This stunning setting will serve as the external backdrop for our journey inward into the outer realms of inner consciousness, the Inner-verse.
Amenities
Menla offers spa & wellness services, has an on-site cafe and store, and a gorgeous pool! Located right in front of our spa, the Sapphire Outdoor Pool offers a perfect place to relax in the sun with other guests. Swim in the cool waters on a hot day between classes or before your spa treatment, and enjoy open views of the sky and surrounding mountains, with trees and flowers all around you.
Cuisine
Designed around fresh locally and seasonally sourced ingredients, including produce harvested from our on-site organic garden, Menla's buffet-style dining features protein-balanced plant-based dishes.
Our Executive Chef and her team bring a creative flair to dishes that are as delicious as they are nutritious. Menla's wellness cuisine is centered around healing foods, sourced primarily from the Menla garden and local farms with an eye toward seasonal and organic fruits, vegetables, grains, and legumes.
Our guests consistently rave about the high quality and memorable tastes of our meals.
THE PORTAL SITE: PANTHER MOUNTAIN METEOR CRATER
Menla is seated atop the world's most ancient meteor impact crater. This hidden valley is a pristine eco-system, an oasis of remarkable spiritual energy residing on land long held sacred to local Native Americans for its extraordinary energy.  For centuries before us, and still today, Menla's stunning land offers a perfect place for sacred ceremonies, spiritual growth, deep healing, contemplation, and prayer – a sacred site where seekers young and old come to bridge the worlds of humanity, nature, and the Divine.  The local Native American peoples, including the Esopus and Mahicans, regarded this valley and region, with its enormous first-growth hemlock trees, as especially sacred, a place of the spirits. They never settled here and only used the valley for ceremonial purposes.
CLOSED: Retreat Registration
Step 1:  Retreat Tuition Payment 
(Look Below for Step 2 and Step 3:  Book Your Room)
September 25th - October 2nd, 2022
PROGRAM TUITION - One Payment
SOLD OUT
One Time Payment
Includes:
Retreat Tuition

Session Recordings

Deep Trance Sound/Light Sessions




Transfer from Menla to NYC on Sept 30th

VIP Mystic Tour of Manhattan Oct 1

Picnic Lunch in Central Park on Oct 1
Does Not Include: 
Accommodations (See Steps 2/3)
Step 2:  Book Your Room at Menla




Sept 25 - Sept 30th, 2022
The Menla Retreat Center prices below include 6 days of accommodation & meals 
There are a limited number of each type of room, so book early to get your choice of accommodation!
If you have mobility issues, be sure to check the location of your room before booking. Many room options will have a long flight of steps to reach the reception desk. The dining and pool will be on different levels, sometimes several flights of stairs away from your room. Because the additional accommodations beyond the main building are built along a hill, outdoor exploring around will involve walking on steps. 
** COVID-19 Notice: Vaccination is NOT required to attend this event. Menla does ask non-vaccinated participants to provide a negative COVID-19 test taken within 72 hours prior to check-in.
Click the underlined booking link of your choice to reserve your room!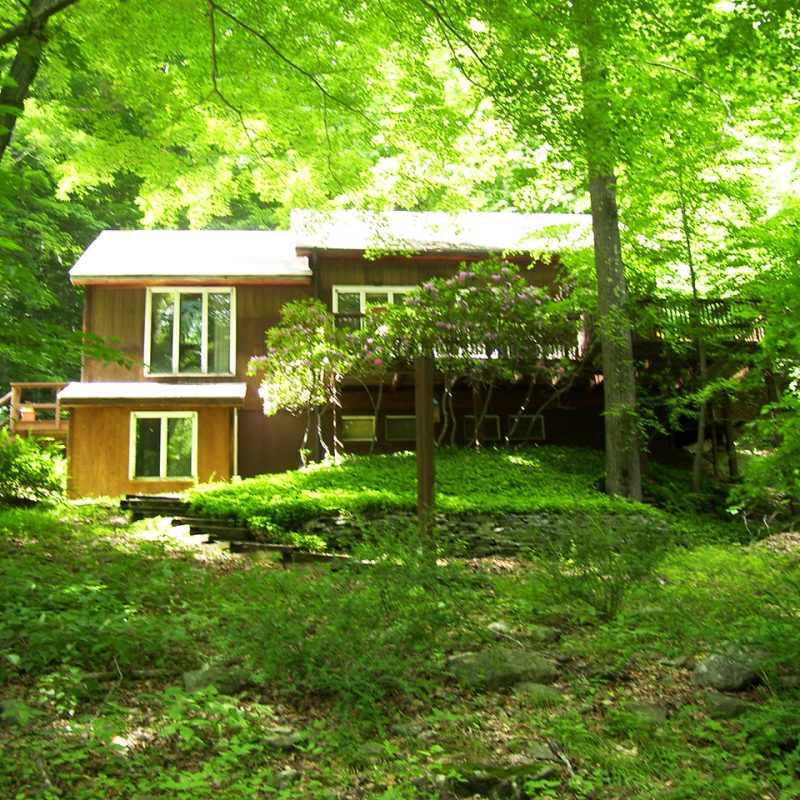 GARUDA CABIN
Garuda is a two-story cabin, situated adjacent to Dragon, featuring a small kitchen and dining/living room. Cabin includes five bedrooms and three bathrooms with showers, including one with a jacuzzi tub:
Room rate per person, Sept 25 - Sept 30 with three meals per day included:
Room Options Available From: $995 per person
Booking Password: PORTAL22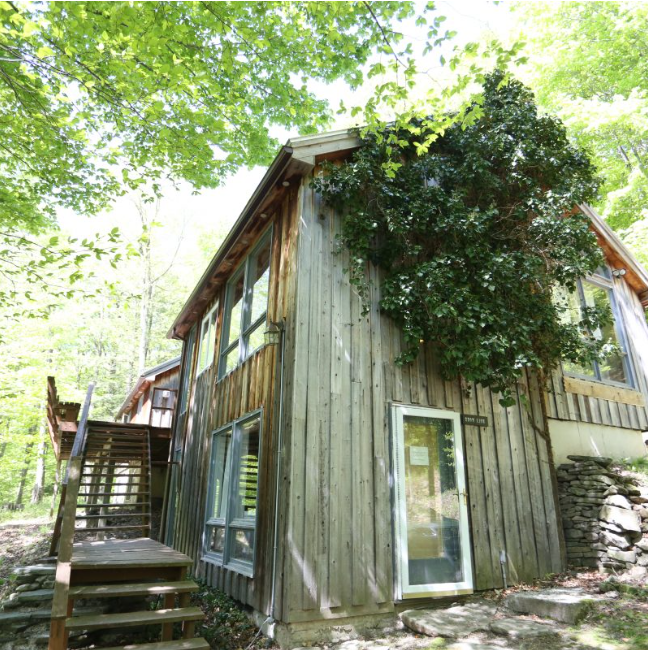 SNOW LION CABIN
Snowlion is a beautiful two-story cabin with an elegant 360-square-foot living and dining room with large windows and a cathedral ceiling. Relax on the upstairs sundeck and enjoy one of the best night sky views at Menla.
Snowlion was the Dalai Lama's private house when he visited in 2006.


Room rate per person, Sept 25 - Sept 30 with three meals per day included:
Room Options Available From: $1115 per person

Booking Password: PORTAL22
Step 3:  Book Your Room in NYC
Sep 30 - Oct 2, 2022, The Mad Mystic of Manhattan Tour
Our Venue: NOMO SOHO Hotel in Manhattan
The prices below include accommodation only. Lunch is provided on Saturday, October 1st.
There are a limited number of each type of room, so book early to get your choice of accommodation!
NOTE: Room Booking Is Open Now!
Click the underlined booking link of your choice to reserve your room!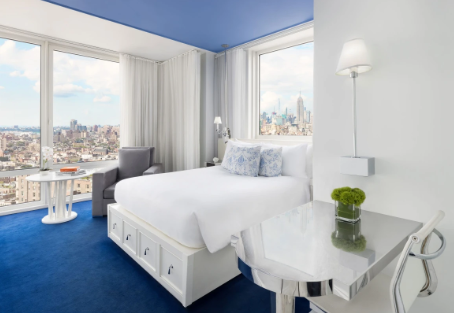 Standard Queen


NOMO SOHO



Skyline Views
UNLIKE ANY OTHER
As the tallest free-standing building in the neighborhood, panoramas of Manhattan come standard with your stay. NoMo SoHo offers an unmatched perspective with 360-degree views of the skyline.
Room rate per person, per night, meals are not included:


Room Options Available From $289 per person
Standard King


NOMO SOHO



Luxury Materialized
Classic King Rooms feature one King-size bed with Frette Linens, floor-to-ceiling windows, a full-size work desk, large screen HDTV, Google Chromecast, luxurious marble showers, and Malin+Goetz bath amenities. Rooms are available from the 3rd to the 11th floor.
Room rate per person, per night, meals are not included:
Room Options Available From $309 per person
Participants Share Their Menla Experiences:
Sylvia E.

"Going to Menla is like dropping out of time. The physical beauty and stillness of the place is unique. The accommodations are just right – comfortable but not ostentatious. The food is amazing and clearly made with attention and love. Thank you!"

Aimee S.

"This was hands down the best spiritual retreat experience I've had since I left my teacher's ashram. Omega, Kripalu, Esalen don't compare to the lovely energy happening at Menla. The small, intimate facilities allow them to make delicious food, very sattvic & each meal feels restoring to vitality. The staff is very kind and helpful. Everyone we met seemed to have a fullness of heart and a strong dedication to be of service to the place & the guests. The environs are gorgeous! The hiking trails are well marked. I could spend 100 days here & never wish for the outside world. I cannot recommend this place more."

Shayna D.

"Being able to come to a place like this, being around so many open minded people, and being able to volunteer and give back to a place that gives people so much, has truly been an unforgettably life changing experience that I continue to be grateful for."

Barbara

"The food was fantastic, the pool was very relaxing, and the setting was spectacular! I suggest hiking the Metta Loop Trail when you are there. On the Menla property you will see lots of wildlife, such as deer, possums, and small bears that are harmless and used to our presence."

Janice R.

"I loved every minute at Menla. It was as if heaven was delivered to me on earth–the people, the food, the services at the spa, even my walks to the meeting room were infused with magic. I was greeted with so much warmth and caring with every interaction."
About The School of Imagination
We are awakening. We are remembering Who We Are. We are exploring the horizons of our individual and collective potential.
We've all felt alone at times wishing for a tribe of super conscious friends who we can share with in radical honesty and who would inspire and support us into being the highest, best versions of ourselves. We also know that while telepathic communication and technological platforms are everyday life for students of the School of Imagination, the 3D earthly human experience is what we are really here to enjoy! 
Goddard means 'a brave god'. We think this totally sums up Who We Are: Infinite Beings having spiritual adventures in "brave" human form. So, remember this: You have Goddards here. You are not alone.
Josiah Brandt is an internationally known teacher of Imagination who has assisted thousands of people with spiritual growth and living a life of meaning and purpose since 2017. As the founder of the School of Imagination, Josiah Brandt develops and hosts online mentorship courses, workshops, seminars, and retreats focused on igniting creativity, empowering the wisdom and beauty of the human imagination, and honoring the dignity of the human spirit. Originally trained in 2002 as an Intelligence Briefer in the United States Air Force, Josiah is a skilled presenter who excels in simplifying complex technical concepts and making them easily understandable and accessible to all audiences, from novice to advanced.
Shveta Hariharan joined the faculty of the School of Imagination in 2020 after enrolling as a student and graduating from the Next Level Neville 99-Day Course in 2019.
An avid researcher, historian, and student of Metaphysics, Shveta is dedicated to the pursuit of personal transformation and the rapid growth and expansion of human potential through her work with the School of Imagination.
Shveta was the featured speaker for the 2021 Summer Lecture Series "Science and Neville" and is now bringing her research expertise to this retreat as the Lead Tour Guide for the Mad Mystic Tour of Manhattan in NYC, USA.
Kerri MacDonald is an expert curator of sacred space. She uses advanced +Sound and +Light Technology to guide our explorations into deep states of brainwave entrainment suitable for experiencing hypnagogic states of consciousness. Kerri is also an advanced energy medicine practitioner who is professionally trained in multiple modalities including:
Biofield Tuning (Certified Advanced Practitioner)

Reiki (Level II, Usui Method)

Crystal Bowl Sound Healing (Trained by Ashana)



The School hosts live retreats, tours and workshops. Imagine yourself with us, make your "then" -- "now", and we promise, here you'll be! Our Portal Experiences are designed to bring Students of Imagination together. We choose stunningly beautiful venues and fill them with warm, fun, heart-based beings.  

You Are Totally in Barbados! ;)
Don't know what that means? Listen Now!