MAD MYSTIC OF MANHATTAN TOUR


A Celebration of Neville Goddard
Meet fun, like-minded Neville Students & Join Us for a VIP Tour experience in Manhattan on October 1, 2022 celebrating the world's most radical Mystics.
This 

Mystic-Themed Tour of Manhattan

celebrates the life and times of famed 20th century mystic Neville Goddard. 

This extraordinary event is a stunning sightseeing tour of modern-day New York City, the "City of Dreams", blended with the rich tapestry of history and mystic teachings of Neville Goddard.
About The Tour
If you're a student of the mystic Neville Goddard, you know what a feature New York City plays in Neville's lectures and stories. New York City was truly a core city in Neville's imaginings. Neville dreamt about NYC in SEVERAL key stories and it was a STAPLE of his imaginal acts. Neville's description of his imaginal acts, and his thoughts on NYC itself show a deep love for the city.
Fascinatingly, New York is also a historic hub for New Thought, which serves as an incredible backdrop for Neville's teachings.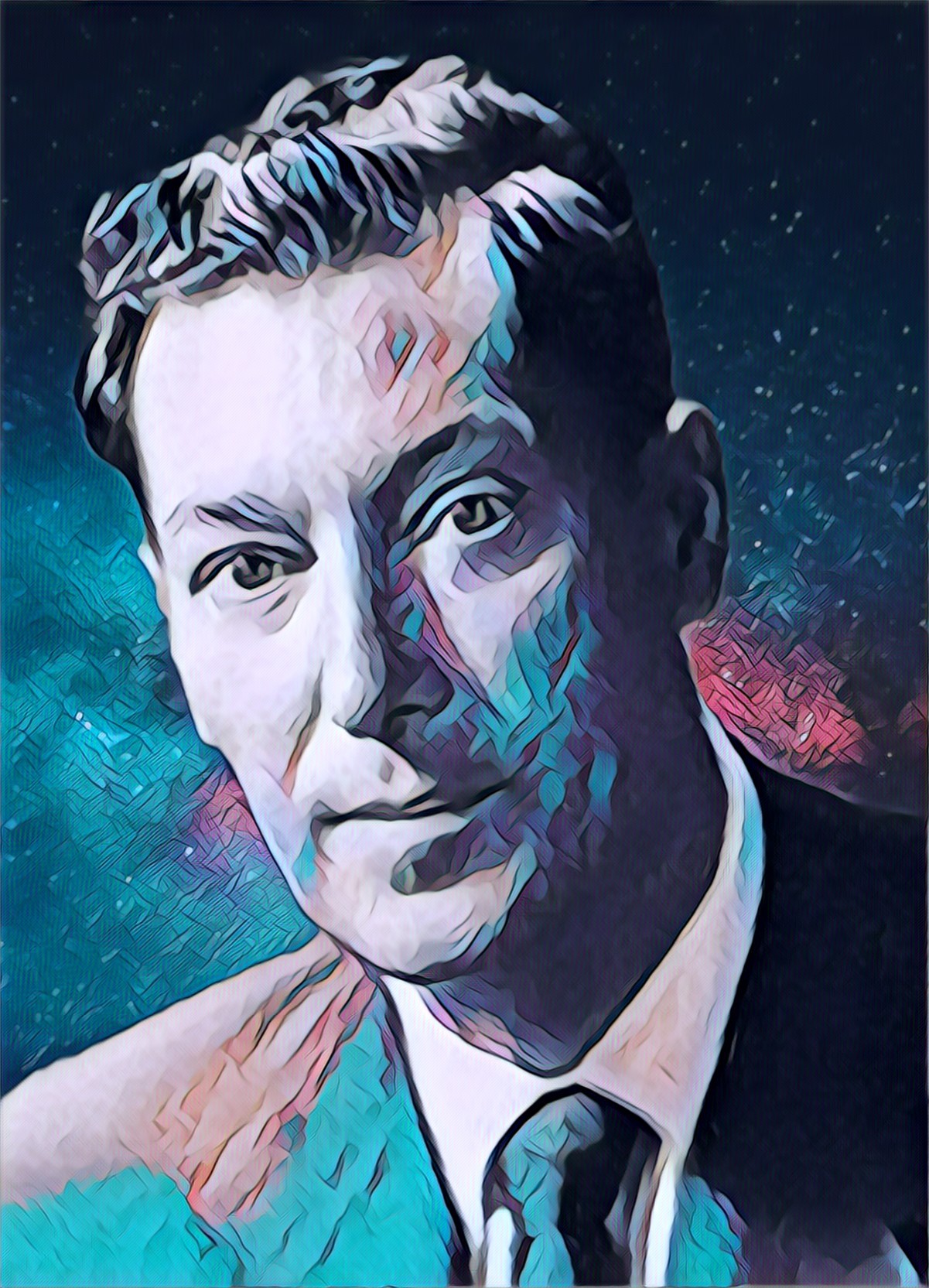 Neville Goddard (1905-1972) was a mystic, author, and lecturer in the New Thought tradition. Born in Barbados in 1905, he emigrated to NYC in 1921. After experiencing success and acclaim as a Broadway theater dancer, he began his career as a New Thought teacher in 1935. He quickly rose to fame in the lecture circuit and earned the title: "Mad Mystic of Manhattan." 
Walk in the footsteps of the world's most radical mystic.
This tour will help you connect deeper to the man behind the message. Travel in time with us to the setting where Neville worked, lived and taught.
When you leave this tour, the words from the lectures, books and stories will have come to life. You'll leave with no doubt – the mystic was who he claimed to be.
Leave with a strengthened understanding of Neville's key success stories, his theory, treasured techniques, and applications for our modern reality.
As the School of Imagination's Lead Researcher, I invite you to join us to retrace the steps of America's most radical & ingenious mystics.




Shveta Hariharan, SOI Researcher & Archivist


Mad Mystic Tour Guide
Step 1: Book Your Tour
The Mad Mystic of Manhattan Tour
Saturday, Oct 1, 2022
9 AM - 3 PM EDT
Departing from NOMO SOHO Hotel
(9 Crosby Street, NYC)
The tour price includes:
Private VIP Bus Tour w/ Tour Guide
Picnic Lunch in Central Park
Access to discounted hotel room rate at NOMO SOHO Hotel
(Fri and Sat nights, Sept 30 and Oct 1)
+ Access to the Neville Meetup at 9 Crosby Street, Saturday, Oct 1, 7pm
You'll enjoy:
+ Luxurious Air-Conditioned Bus w/ Private Driver
(Some walking is required at our tour stops)
+ Small Group of Neville Students from around the world
+ The sights and sounds of modern day NYC
+ Unique insights into the life and times of Neville and Abdullah

There are a limited number of seats for this tour.
Mad Mystic VIP Private Bus Tour
9am to 3pm
Step 2:  Book Your Room in NYC

(Optional)
Check In: Sept 30, Check Out: Oct 2, 2022


The Mad Mystic of Manhattan Tour
Tour Participants get exclusive access to discounted rooms for Friday and Saturday night
(Save $150/night).
Our Venue: NOMO SOHO Hotel in Manhattan
The prices below include accommodation only. The VIP Tour ticket is sold separately.
There are a limited number of each type of room, so book early to get your choice of accommodation!
Click the underlined booking link of your choice to reserve your room!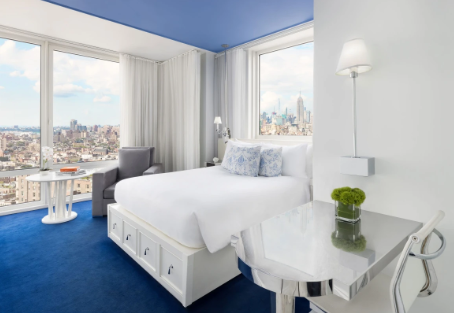 Standard Queen


NOMO SOHO



Skyline Views
UNLIKE ANY OTHER
As the tallest free-standing building in the neighborhood, panoramas of Manhattan come standard with your stay. NoMo SoHo offers an unmatched perspective with 360-degree views of the skyline.
Room rate per person, per night, meals are not included:


Room Options Available From $289 per person
Standard King


NOMO SOHO



Luxury Materialized
Classic King Rooms feature one King-size bed with Frette Linens, floor-to-ceiling windows, a full-size work desk, large screen HDTV, Google Chromecast, luxurious marble showers, and Malin+Goetz bath amenities. Rooms are available from the 3rd to the 11th floor.
Room rate per person, per night, meals are not included:
Room Options Available From $309 per person
Frequently Asked Questions
The Mad Mystic of Manhattan Tour FAQ
Will I need to know Neville's work to join this tour?
While we always recommend Neville's genius work, it's not necessary to have prior knowledge before joining this tour.
We aim to make Neville's work come to life through the stories he shared, on grounds of the physical space where he lived his life in New York.
The lessons from his stories, and the Truth about who we are is a central feature of this tour. We'll make sure you leave better understanding Neville's message.
Is this tour walking intensive, and/or wheelchair accessible?
Yes, the tour is walking intensive. If you're in a wheelchair, we'll do our best to accommodate you. Please email us at schoolofi2022@gmail.com.
How should I dress and what will I need to bring?
For the tour, just dress comfortably as you can, as we'll be walking around the city for this experience. No need to bring anything (other than water).
What's the weather going to be like?
Let's imagine for perfect weather. At this time, New York City will be crisp, beautiful and usually sunny. The temperatures will be cool, with an average high of 64F (18 C) and an average low at night of 50F (10 C).
Still, it is definitely pleasant enough to spend night and day outdoors. Extreme weather is usually rare, with the temperature rarely reaching 32 F (0 C) or rising to 90F (32 C).
Will I need to be masked for this tour?
No, at the moment of writing, it's not necessary that you're masked for the tour.
Will I need to be vaccinated to join this tour?
No, at the moment of writing, it won't be necessary that you show proof of any vaccination.
What time will the tour start and end?
9 a.m. to 3 p.m. (approximately)
What time is the Neville party?
The Mad Mystic Neville Meetup is at our hotel, NOMO SOHO Hotel at 9 Crosby Street in NYC at 7 p.m.
I have a question that isn't answered here?
Email us: schoolofi2022@gmail.com
About The School of Imagination
We are awakening. We are remembering Who We Are. We are exploring the horizons of our individual and collective potential.
We've all felt alone at times wishing for a tribe of super conscious friends who we can share with in radical honesty and who would inspire and support us into being the highest, best versions of ourselves. We also know that while telepathic communication and technological platforms are everyday life for students of the School of Imagination, the 3D earthly human experience is what we are really here to enjoy! 
Goddard means 'a brave god'. We think this totally sums up Who We Are: Infinite Beings having spiritual adventures in "brave" human form. So, remember this: You have Goddards here. You are not alone.
Shveta Hariharan is an avid researcher, historian, and student of Metaphysics, Shveta is dedicated to the pursuit of personal transformation and the rapid growth and expansion of human potential through her work with the School of Imagination. She was the featured speaker for the 2021 Summer Lecture Series "Science and Neville" and is now bringing her research expertise to this retreat as the Lead Tour Guide for the Mad Mystic Tour of Manhattan in NYC, USA.
Josiah Brandt is an internationally known teacher of Imagination who has assisted thousands of people with spiritual growth and living a life of meaning and purpose since 2017. As the founder of the School of Imagination, Josiah Brandt develops and hosts online mentorship courses, workshops, seminars, and retreats focused on igniting creativity, empowering the wisdom and beauty of the human imagination, and honoring the dignity of the human spirit. Originally trained in 2002 as an Intelligence Briefer in the United States Air Force, Josiah is a skilled presenter who excels in simplifying complex technical concepts and making them easily understandable and accessible to all audiences, from novice to advanced.